Riders,
I have a brand new 2010 S-Works Tricross module, with full carbon frame/fork/hs, along with S-Works carbon crankset 46/38 and seat post which were used for less than one full season. Crank has a few clearcoat chips and scratches, the seatpost looks new. This is a warranty replacement frame and I have two other cross bikes so this one must go. This frame has front and rear eyelets for racks/fenders,
Frame is 54cm with 54.4 top tube. Here are a few pix: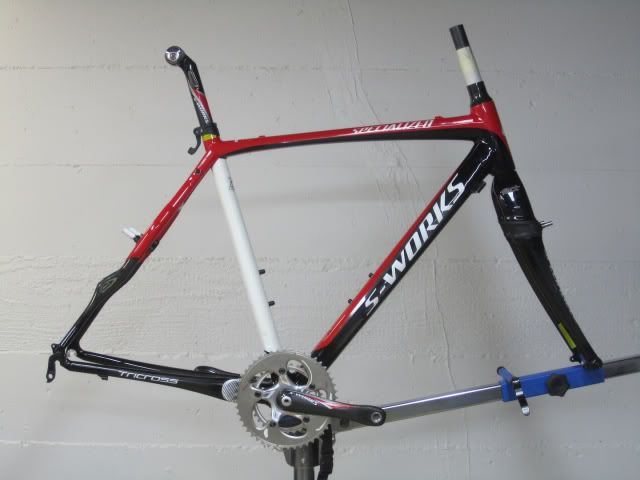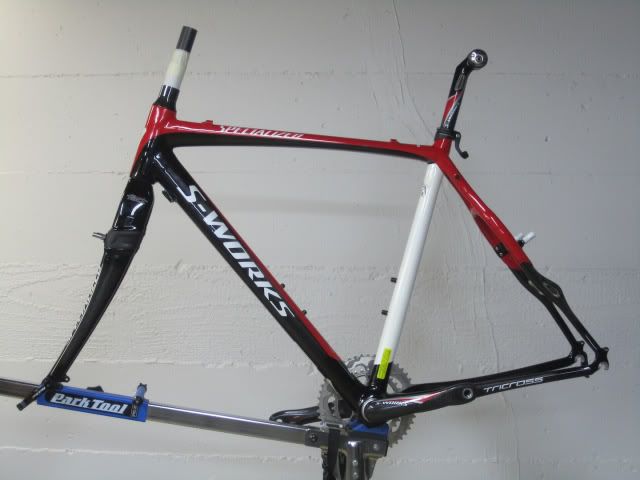 Includes front/rear cable hangers, compression plug and topcap. Will also include spare unused S-Works 34T chainring. I have a few Chorus 10sp parts, a Deda Magic cockpit, and Record 28h wheels for a partial build if anyone is interested.
This module sold for over $3500. I'll take $1000 shipped or delivered to St. Louis.
Cheers,
Eric
Lawrence, KS