We've been selling Rural Missouri magazine's "Show them where you ride" jerseys for a number of years. I just ordered a sample of a sleeveless jersey and thought I would see if anyone here is interested in one. It would likely take about 6 weeks to get these so keep that in mind (it's going to cool off some day!) You can also get the regular sleeved jerseys in men's and women's sizes. I'm out of a lot of the popular sizes but have more ordered. By the way, I'm pretty sure I was the first paid advertiser here.
Here's the sleeveless art: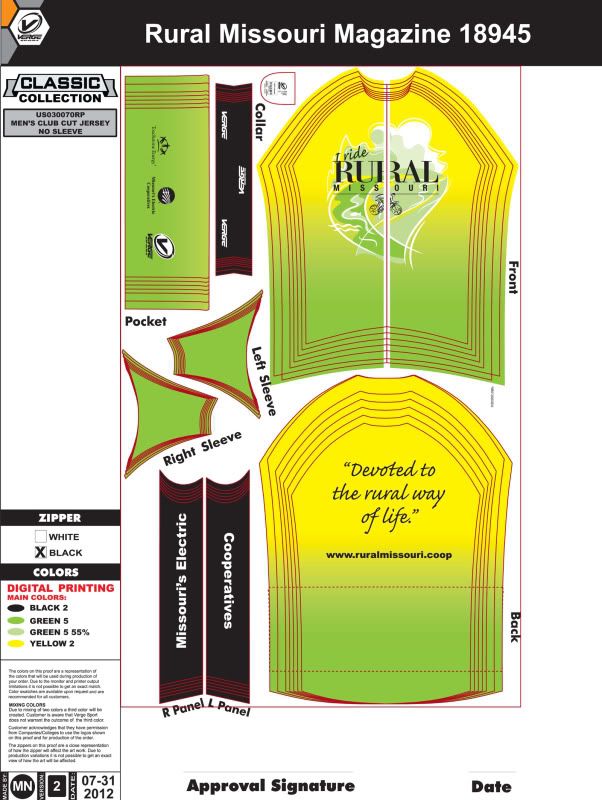 You can order the regular jerseys
here
. (Scroll down and note "sold out sizes" are on order.)
Thanks!
Big Jim[attachment=977:RM jersey short sleeve.jpg]
Edited by Big Jim Mac, 31 July 2012 - 07:36 AM.