I am parting ways with my 2006 Kona Jake (56cm). I purchased this bike and continued to upgrade it as finances would allow me to. Unfortunately, I don't ride this bike often enough, as it probably has less than 500 miles on it. There is no rust, as it has been kept inside the house in a spare bedroom. I am seeking $1000 OBO. I have approximately $1800 into it, but I am also a realist.
This set-up has the following upgrades:
Dura Ace 9sp shifters
Ritchey Carbon WCS fork
Ultegra fr derailleur
Ultegra crankset (53/39)
Dura Ace bottom bracket
Ultegra chain
Ultegra rr derailleur
Ultegra 9sp cogset (11/23)
Deore XT rr hub
Paul components cantilever brake system w/cheater brake levers
Michelin Pro Race tires (ylw/blk)
San Marco seat
*Components to include the Cat Eye light attached to the handlebars, as well as the nylon bag on the seatpost, with the purchase of the bike.*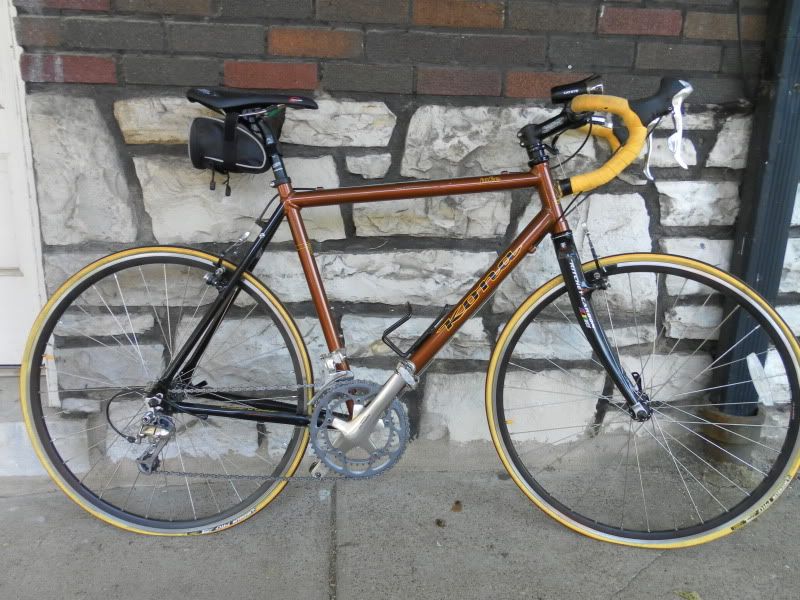 I live in south St. Louis city (Chippewa/Kingshighway area), and will gladly show the bike to any and all who wish to see it.
Any questions, please email me at ghenry83@gmail.com
Edited by ghenry, 04 July 2012 - 01:02 PM.